2020: A SPA ODYSSEY™
PROJECT
Atelier Caracas
LEAD DESIGNER
Juancho Mesa
ENGINEERING & CONSTRUCTION
Atelier Caracas
PHOTOGRAPHY
Outer Vision
+ Catalina Quintana
Some time ago we were asked to design a day spa in Caracas, stating literally that it had to be something "out of this world". Considering that the location is in a considerably busy area of the city, they desired it to act as a pleasant hermetic bubble, an airtight space isolated from the noise of the city, and where its frequently polluted environment simply would not exist nor apply.
Contemplating the concept of "outer worldly" led us very quickly to consider analyzing and dissecting the visual aesthetics of Stanley Kubrick´s seminal SciFi movie
2001: A Space Odyssey
, in its staging and scenarios, and we decided to undertake architecture following those cues. We would endeavor through the deconstruction of the sets and scenography created by Kubrick and Harry Lange to generate more than a spa, to create a space of surreal perspectives, a diffuse threshold between earth and outer space.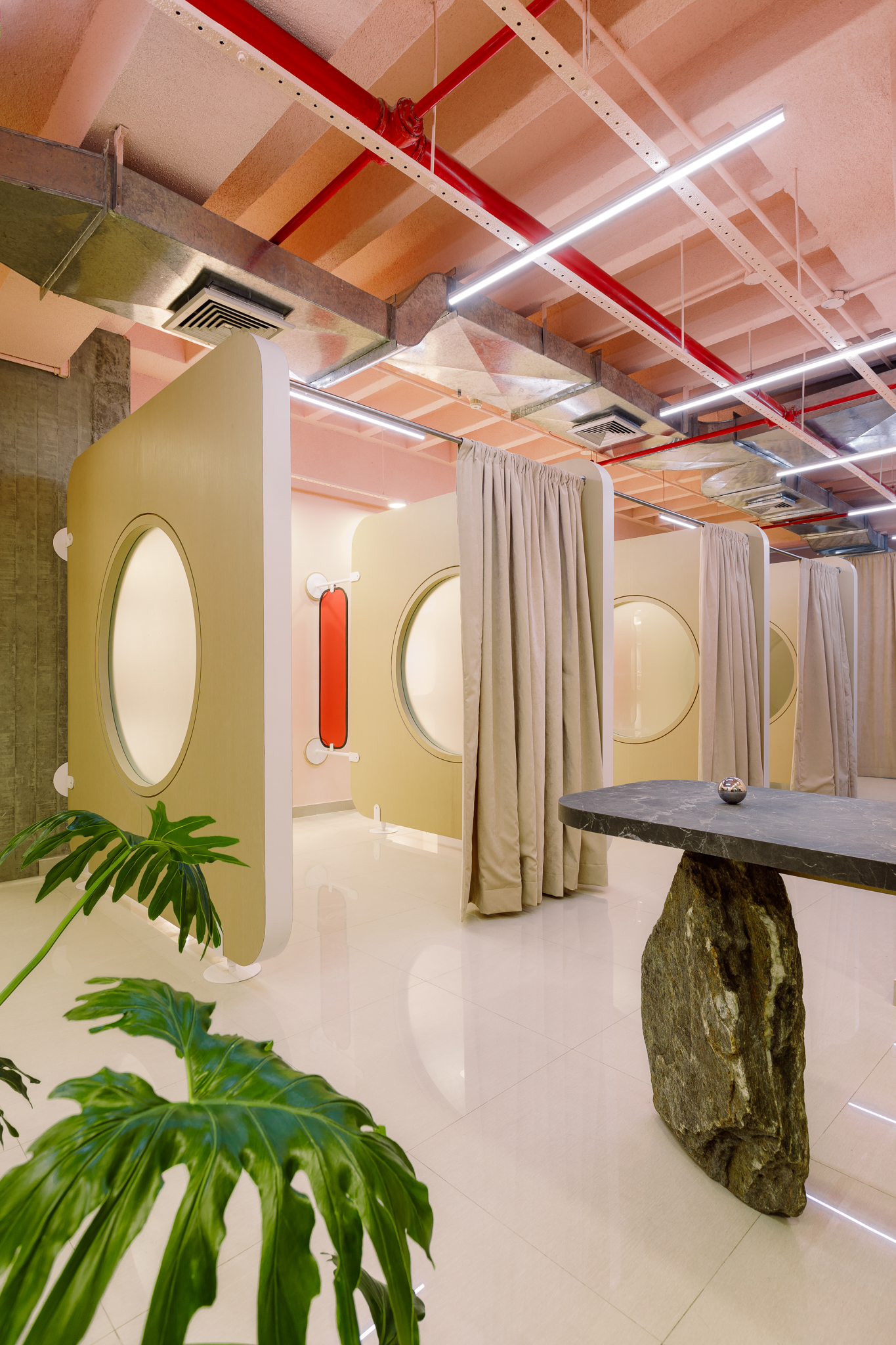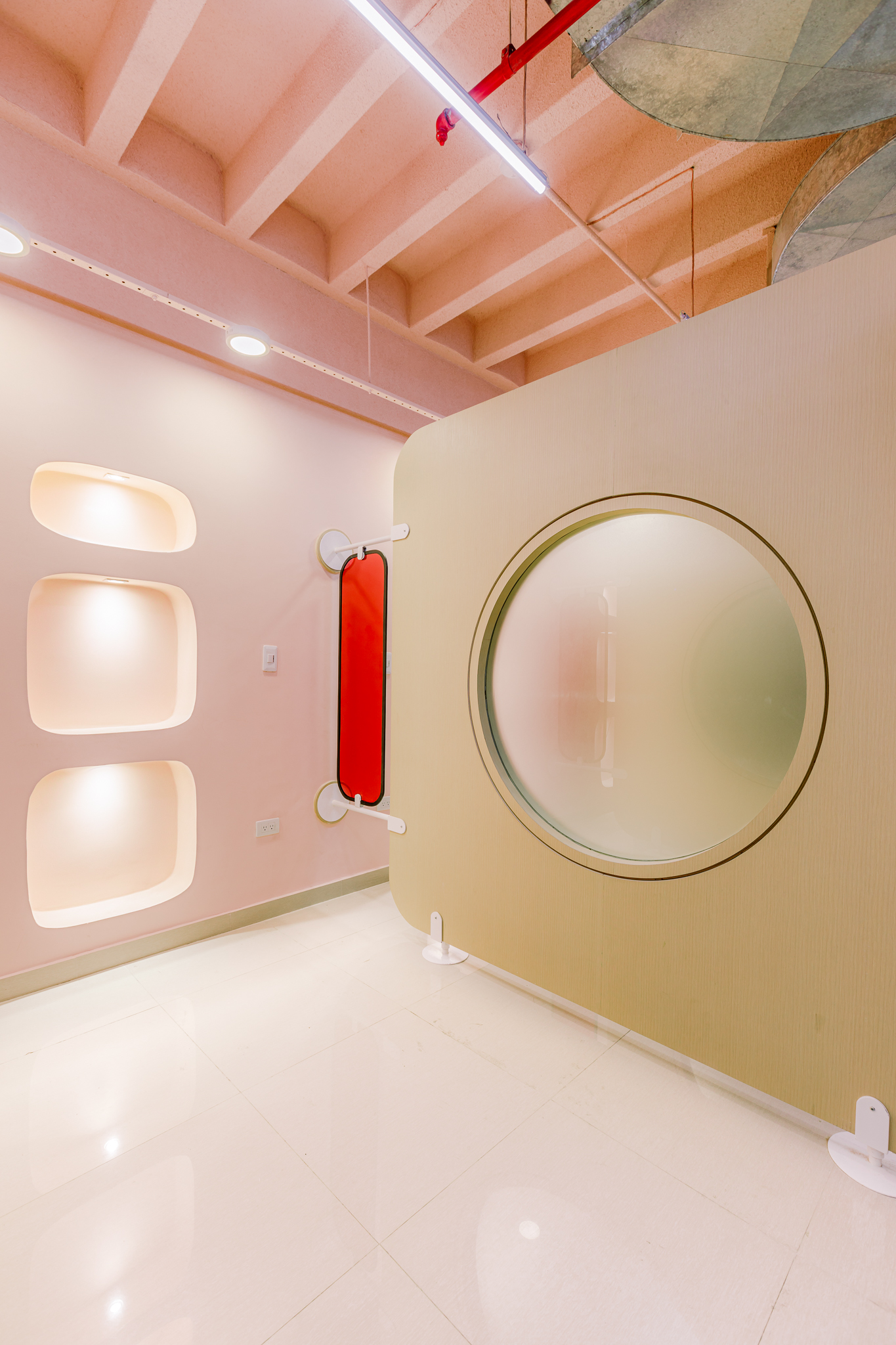 DEZEEN
FRAME
ELLE DECOR ITALIA