PROJECT: ATELIER CARACAS
TYPOLOGY: ARCHITECTURE
LEAD DESIGNER: CHRISTIAN MAIER
CONSTRUCTION & ENGINEERING: CONSTRUCTORES PALER + CONSTRUCTORES CONAMER
APTN1 IS REPRESENTATIVE OF THE METICULOUSLY CRAFTED ENVIRONMENT THAT ATELIER CARACAS´ARCHITECTURE PROJECTS BRING TO FRUITION, MAINTAINING THE FIRM´S CHARACTERISTIC APPROACH TO WHIMSY AND FANTASY. INTEGRATED THROUGHOUT THE PROJECT ARE SLIDING PERFORATED METAL PANELS WITH TONKA-STYLE WHEELS. REIMAGINING POINTS OF SEPARATION BETWEEN THE ROOMS IN THE LIVING AND FAMILY ROOM SPACES, THE SLIDING DOORS WERE ENVISIONED TO CREATE MUTABLE PARTITIONS, A DESIGN SOLUTION ALLOWING THE OWNERS TO EXPOSE OR SEGMENT ROOMS FOR DESIRED LEVELS OF PRIVACY.

THROUGHOUT THE PROJECT, SELECT WALLS ARE COMPOSED OF MODULAR GLASS BRICKS REVIVING A KITSCH DESIGN ELEMENT JUXTAPOSED AGAINST SORROUNDING ELEMENTS OF INDUSTRIAL DESIGN. WHERE TERRACOTTA IS A MATERIAL TRADITIONALLY ASSOCIATED WITH TILED FLOORING FOR AN OUTDOOR PATIO OR POOL TERRACE, WE LEVERAGED THE STONE TILES FOR REPEATING DIAMOND PATTERN WALL ELEMENTS ACROSS THE KITCHEN AND THE FAMILY ROOM SPACES. UNTREATED WOOD, EXPOSED CEMENT BEAMS AND MOLDINGS, AND A SUSPENDED, PROPRIETARY PERFORATED METAL LIGHT SYSTEM PROVIDE VISUAL COHESION.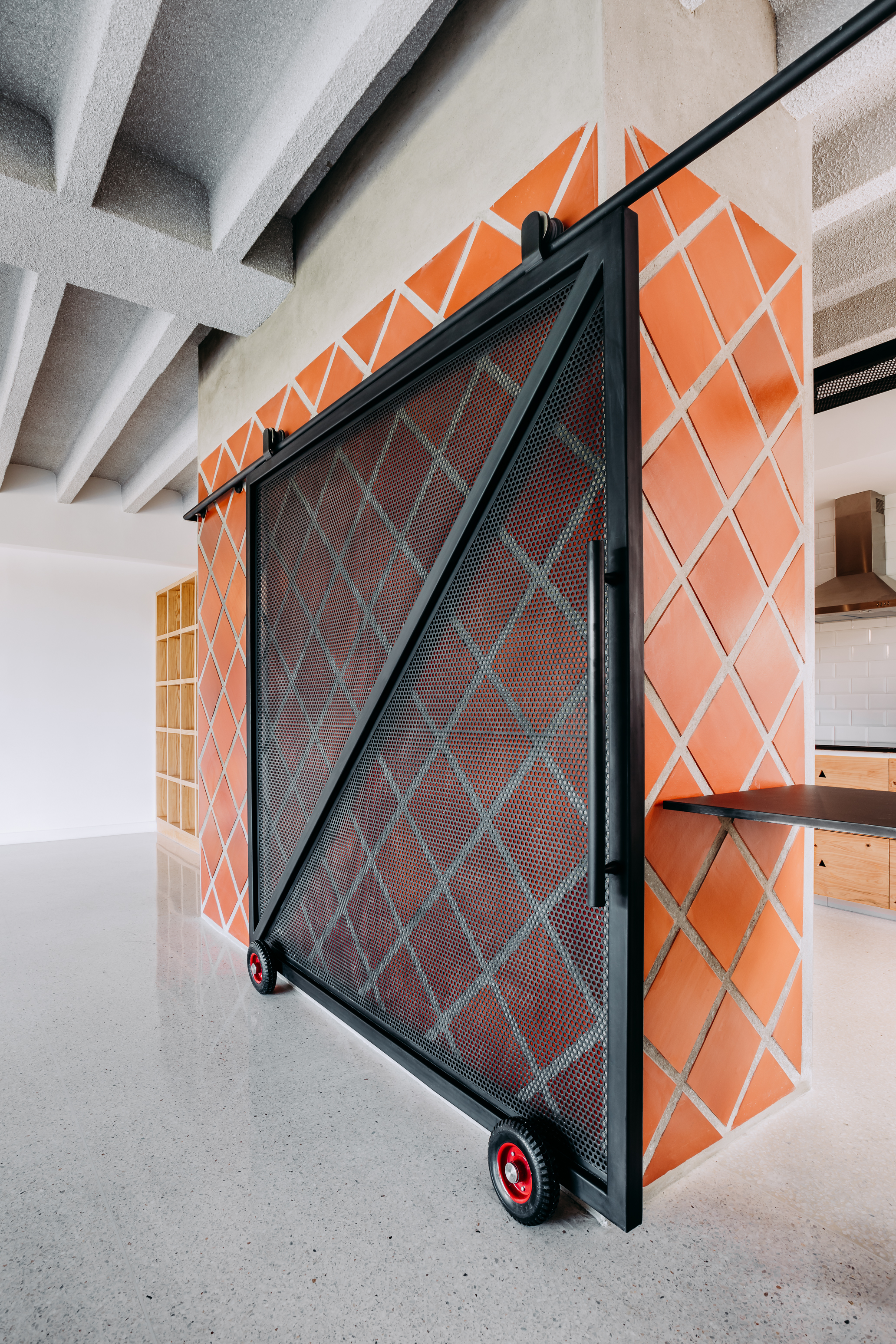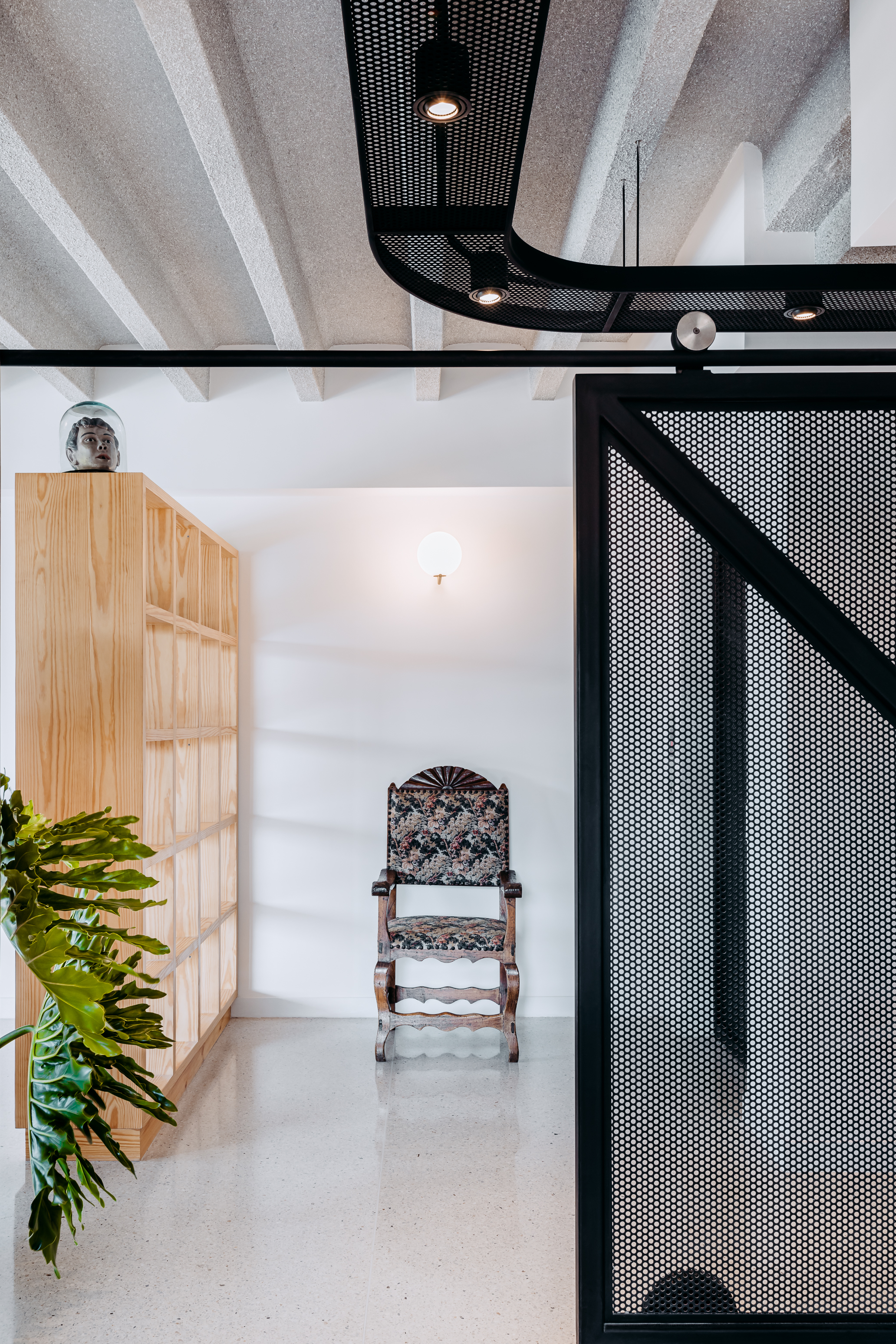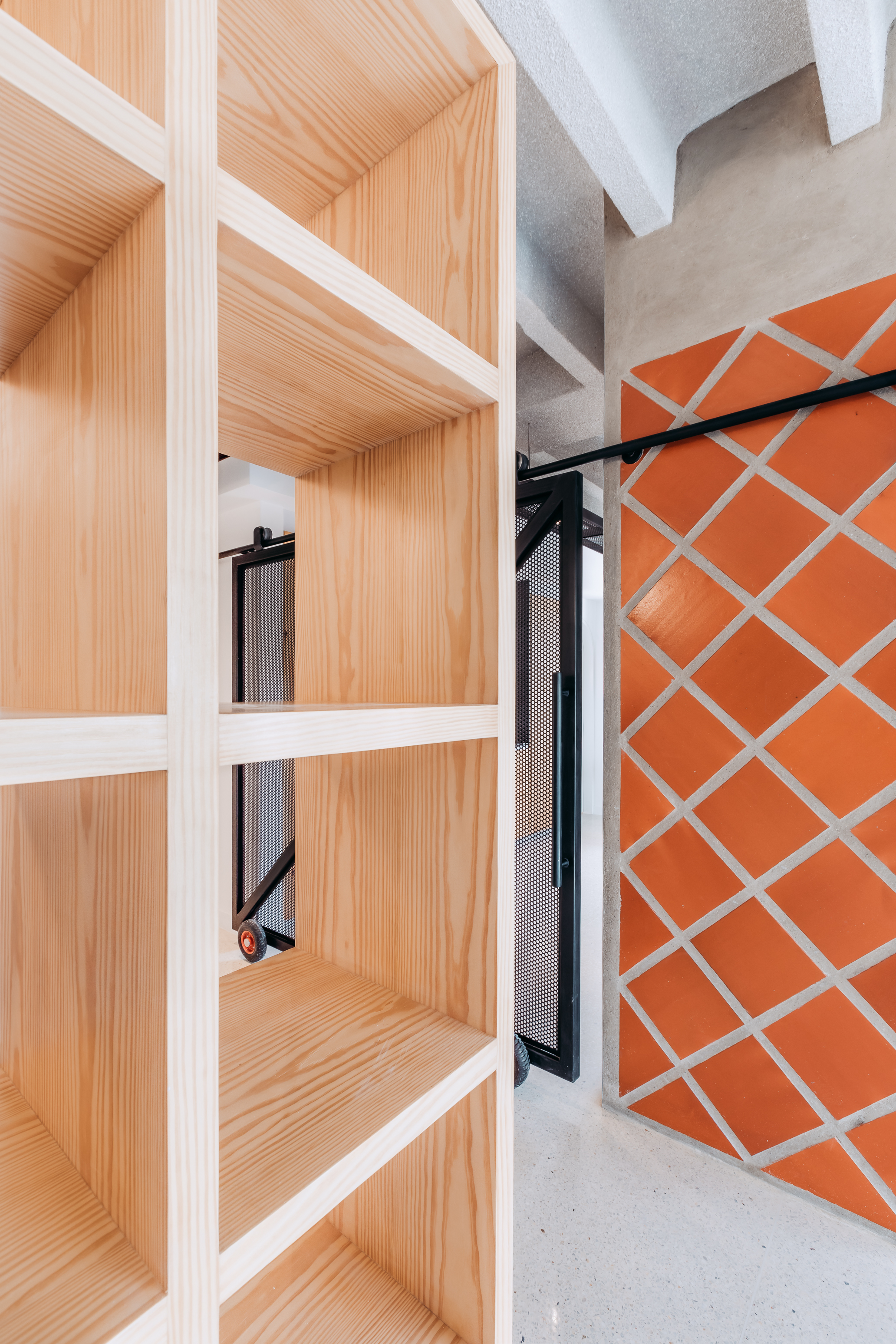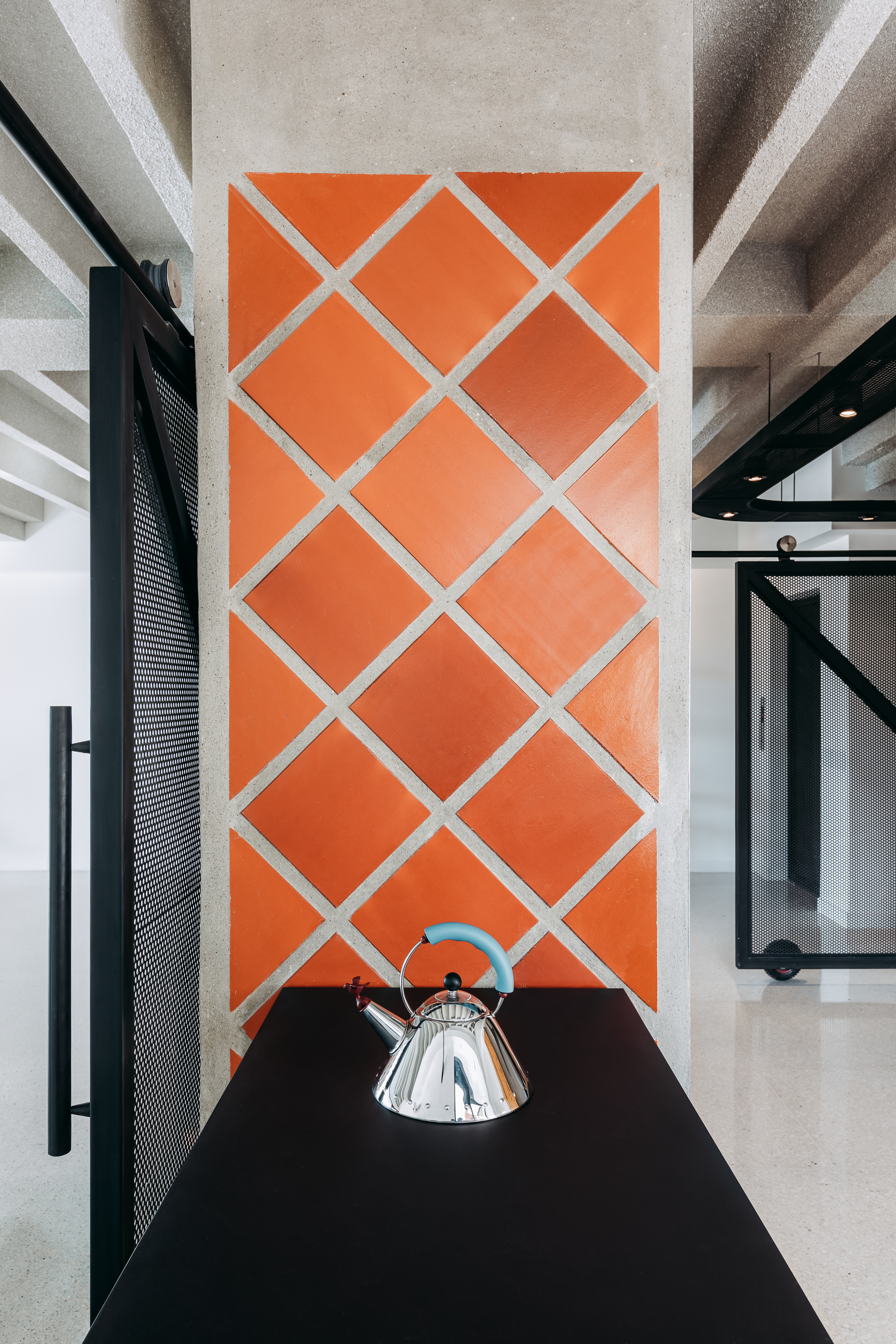 ︎